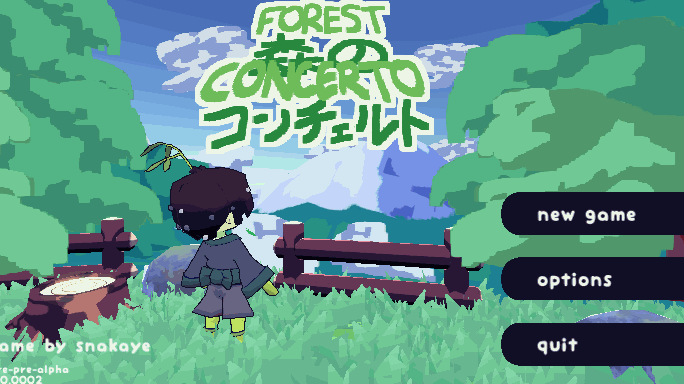 hello! hello! you may notice that i fashion myself, "game developer" of sorts. this is because it's largely true. i'm currently developing "Forest Concerto" , a pokemon-dungeon-esque RPG game that will be released as a demo on here and itch.io. the idea, hopefully, is to present my game to people around these circles in hope that i can gauge interest, monetary and otherwise, for a full version. on a conceptual level, it's fleshed out completely, and all that remains is actualizing the concepts i have in my mind. if things go as smoothly as i hope, then it will be here by the end of this summer, hopefully around august or september, though please keep in mind these are somewhat generous projections.
i feel a great challenge regarding this ordeal, firstly because i'm rather new to this whole newgrounds sphere, and secondly because i don't know much of any other games like this being hosted on the website. some sacrifices may have to be made to allow this game on here, because i don't wish for interested parties to have to load this game for thirty minutes before playing. but as the game develops further, we will see.
i've spent the last couple of days refining and touching up the title screen, and though many of the mechanics are very scant in implementation right now, as the days progress i hope to show some of these updates. i'm very much not a well-versed programmer; assets of art both 2D and 3D, and music, come easier than the medium of text to command. bugs may set back the development quite a bit as a result.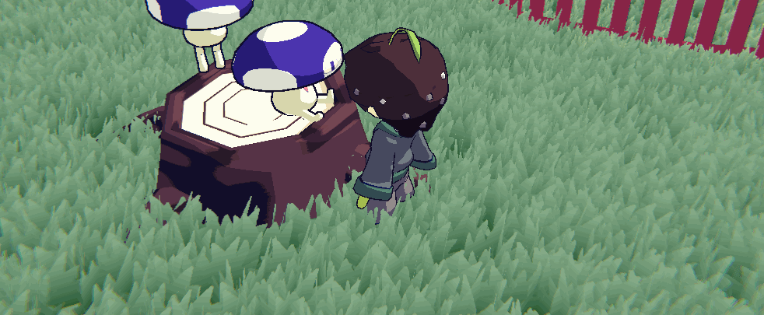 (screenshot from an older build.)
finally, i have the exciting news: a friend to help with additional composing for the game, Blarrgensnorf. his music is great, and fits very perfectly with the vision i have for the game so far. though majority of music will still be composed by me, though this does help greatly in lightening the workload.
as it stands, the ideal amount of play time I hope to achieve is somewhere around 30 minutes to 1 hour. The dialogue system is already nearing full implementation, as the only things left are to connect it with the inventory mechanics. stick around, there's much more to come.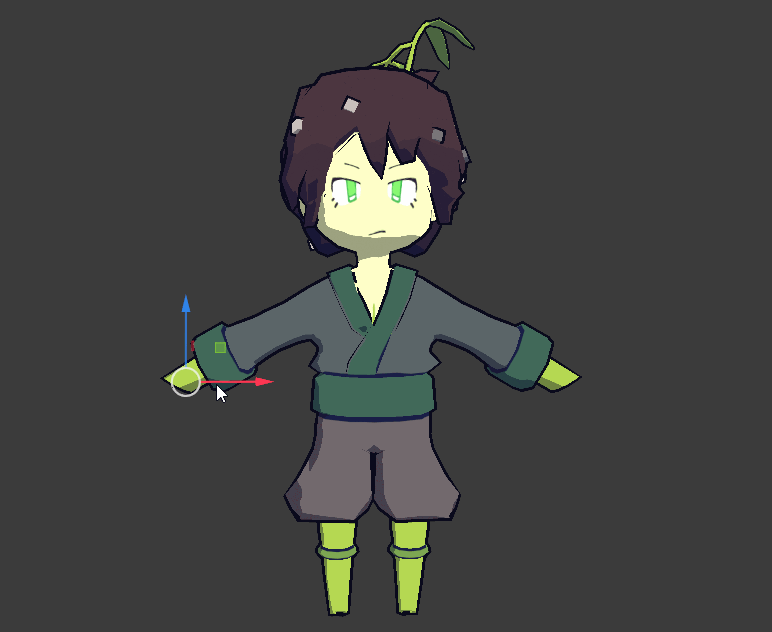 thanks for stopping by!